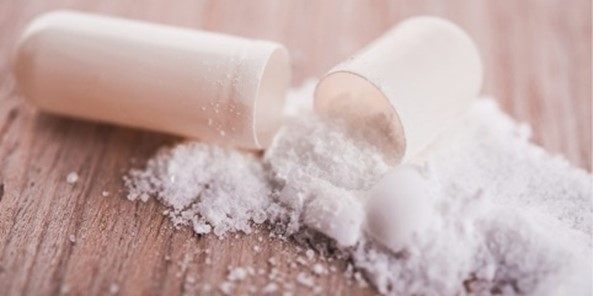 Our last blog summarized some recent drug trends. Now, we turn our attention to two additional substances posing a public health threat: Isotonitazene and Xylazine.
Isotonitazene (ISO)
Isotonitazene is the latest synthetic opioid. Also known as ISO, it's a schedule 1 substance under the Controlled Substances Act that's 20 times more potent than fentanyl.
ISO, like metonitazene, etonitazene, butonitazene, and clonitazene, is a part of the nitazene drug family. Nitazenes are synthetic opioids that are highly potent and therefore dangerous to consume unknowingly. These synthetic opioids still have no approved medical uses within the United States.
Like fentanyl, isotonitazene is combined with other street drugs to increase potency while reducing the costs of drug dealers. While ISO is not nearly as pervasive as fentanyl, the trend has experts concerned. In addition to adulteration, the United States Drug Enforcement Administration (DEA) has also reported seeing ISO "pressed into counterfeit pills and falsely marketed as pharmaceutical medication" such as "Dilaudid 'M-8' tablets and oxycodone 'M30' tablets."
ISO was first identified around 2019 in the Midwest but has moved nationwide. It can be found in powder, tablets or solution form and can be snorted, injected and inhaled by smoking or vaping. Similarly to fentanyl, ISO is often mixed into other drugs like heroin or counterfeit Xanax pills, so users don't know they're ingesting it. Naxolone (also known as Narcan) can counteract the effects of ISO, but because it's so new there is no established dosing protocol.
Xylazine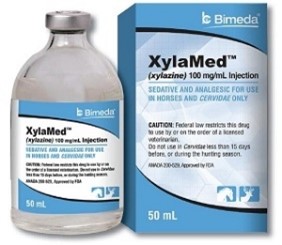 While synthetic opioids have dominated illegal drugs, there's another dangerous threat not meant for human consumption: Xylazine.
Also known as horse tranquilizer, "tranq," or "zombie drug," Xylazine is a non-opiate veterinary prescription drug used as a sedative and muscle relaxant. While the U.S. Food and Drug Administration (FDA) has authorized the medication for veterinary purposes, Xylazine is not approved for human use.
Nevertheless, it's been linked to an increasing number of overdose deaths across the nation, prompting the FDA to issue a Xylazine alert. This was followed up this month by an FDA import alert that allows authorities to stop shipments of the finished drug and its ingredients to crack down on illegal importation.
Officials say drug suppliers are lacing the fentanyl and heroin supply with the animal tranquilizer because it is cheap. Xylazine is an unscheduled veterinary drug that's easy to obtain, not illegal, and not subject to strict monitoring – so far.
Like ISO, Xylazine has often been used to adulterate other street drugs to heighten their effects. Since these adulterations are typically done without the knowledge of the consumer, Xylazine's potency presents a severe risk for overdose.
Xylazine is not an opioid like ISO or fentanyl, so it's not reactive to Narcan in the case of overdose. In fact, according to the DEA, the presence of Xylazine might actually decrease the effectiveness of Narcan even if Xylazine is taken in combination with an opioid such as fentanyl. There is currently no known medication capable of reversing a Xylazine overdose in humans.
The New York Times recently wrote a feature about Xylazine and its disastrous impact on Philadelphia. According to the piece, Xylazine was detected in over 90% of the city's lab-tested samples in 2021. The drug has a disturbing impact on the human body. In addition to the expected sedative effects that include drowsiness, slowed heart rate, and low blood pressure, Xylazine can also cause extreme necrotic flesh wounds resembling chemical burns upon repeated exposure.
These wounds are typically found on the shins and forearms, not necessarily directly on the injection sites. Sometimes these wounds can be so severe that they can require amputation. There is little to no research on how or why Xylazine affects the human body the way it does.
Since many jurisdictions do not test for Xylazine and the Centers for Disease Control and Prevention does not currently incorporate data on Xylazine in national fatal overdose statistic reports, it's difficult to determine the true number of Xylazine-linked overdose deaths in the United States.
As drug trends rapidly change, Averhealth is a knowledge hub committed to keeping you informed. You can learn more about drug trends in our resource library or by contacting us.