Richmond, Va. – The first veteran treatment courts (VTC) was established in Buffalo, New York in 2008. Today, there are 334 Veteran Treatment Courts across the United States, with 35-45 new VTCs starting each year, serving a population with unique needs and restoring some structure and camaraderie found in the military but often lost at home.
Justice for Vets, a division of the National Association of Drug Court Professionals (NADCP) that aims to transform the way the justice system identifies, assesses and treats veterans in need, states that while most veterans are strengthened by their military service, many are not. One in five has symptoms of a mental health disorder or cognitive impairment, 81% of justice-involved veterans had a substance use disorder prior to incarceration, and 25% were identified as mentally ill. These issues can lead veterans into the criminal justice system, especially when half of veterans with PTSD do not receive treatment.
A study in the Community Mental Health Journal concluded that veterans in VTCs experience improvement in depression, PTSD, and substance use, as well as with housing, emotional health, relationships and social connection, and with overall functioning and well-being. The study found that 89.5% of veterans with PTSD who participated in VTCs remained arrest-free during their time in the program. According to Justice for Vets, "The veterans treatment court model requires regular court appearances, as well as mandatory attendance at treatment sessions, and frequent and random testing for drug and alcohol use. Veterans respond favorably to this structured environment."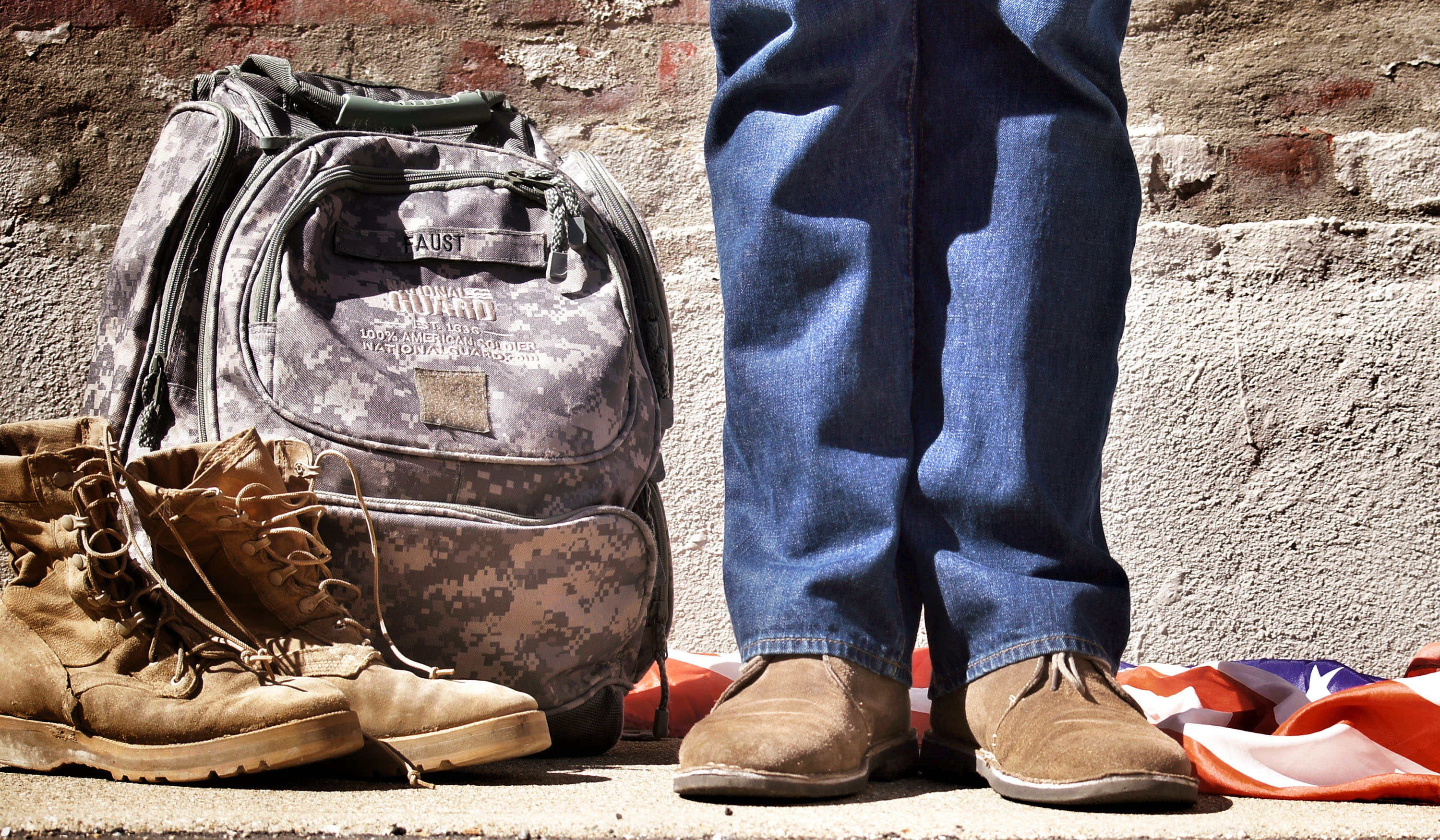 The combination of Veterans Treatment Courts and Veterans Justice Outreach Specialists (VJOs) provides a tremendous benefit to veterans with substance use disorder. These VJOs are in each court with a laptop able to access medical records, make appointments, and communicate information between the court and Veterans Health Administration. In addition, each veterans treatment court has volunteer veteran mentors to provide morale and motivational support to veterans working towards recovery.
One of the most important features of a VTC is that the judge is consistent from appearance to appearance and understands the unique situation and needs of veterans. This judge is uniquely suited to understand the veteran population and the issues they struggle with. The judge is also more familiar with the Veterans Health Administration, Veterans Benefit Administration, State Department of Veterans Affairs, veteran service organizations, and volunteer veteran mentors.
Research shows that VTCs can significantly help veterans in the criminal justice system and produce sustainable improvements in recovery and PTSD for participants.
You can find more information here:
Justice for Vets: https://justiceforvets.org/
Knudsen & Wingenfeld (2015): https://justiceforvets.org/wp-content/uploads/2017/03/A-Specialized-Treatment-Court-for-Veterans-with-Trauma-Exposure-Implicat….pdf
NCBI: https://www.ncbi.nlm.nih.gov/pmc/articles/PMC6051754/pdf/nihms930647.pdf