Evidence-based drug testing practices serve a critical role in helping people to navigate the intersection of criminal justice programs and healthcare. Many courts and probation departments understand the crucial importance of random testing but choosing a substance use monitoring partner that has a reliable process and the best testing technology is just as important. Averhealth's laboratory testing gives you the confidence and intelligence you need to ensure clients are staying on the path to recovery.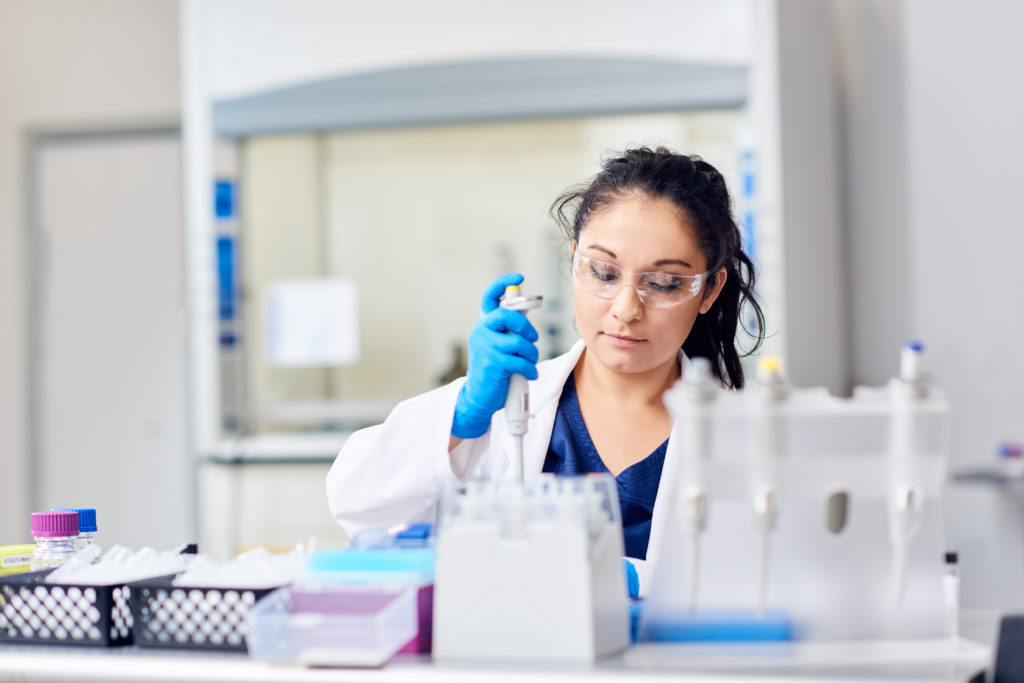 When drug testing in a criminal justice program, mistakes simply cannot be made. It is important that a drug test is not subjective and follows a process certified by toxicologists. Averhealth understands the importance of accurate and reliable drug testing. All samples are tested at the Averhealth laboratory, which is led by Ph.D. and Master level toxicologists, providing you with the highest standards of accuracy and forensic defensibility.
The Averhealth laboratory is one of only 30 domestic labs with accreditation by College of American Pathologists-Forensic Drug Testing (CAP-FDT). This accreditation requires a very comprehensive inspection, with a long list of criteria including, a robust chain of custody, collections, accessioning, screening, confirmation, safety, personnel, and facilities. The Averhealth laboratory is also accredited by the U.S. Department of Health and Human Services Clinical Laboratory Improvements Amendment (CLIA) and the Drug Enforcement Agency (DEA). The laboratory and testing procedures are routinely reviewed by the agencies that Averhealth holds accreditation with and undergoes additional inspections throughout the year.
Although instant cups provide immediate results and appear to be the least expensive option, the likeliness of a false positive could end up costing you more time and money. Instant cups have a 75% accuracy rate and require a subjective reading from a collector. Alternatively, in-house analyzers are commonly used for testing, but customers may run into similar issues as instant cups. In-house analyzers require your staff to be experts on a machine meant for trained masters-level professionals. Furthermore, the upfront cost for both may seem like a more affordable option, but both technologies are unable to confirm substances and these samples will ultimately need to be sent to a lab for confirmation testing which increases the overall sample cost.
Instant testing devices do not offer flexibility or customization. The panels are static, whether you are using a 3-, 5-, 10-, or 12-panel test. It's easy for clients to see what they're being tested for and simply switch their drug of choice in order to "beat" the test. With Averhealth, you can easily rotate panels, so you are not testing for the same substances repeatedly. Panel rotation also prevents clients from migrating to an alternative substance to avoid detection. This enhancement provides a more robust testing regimen and increases a client's chance of reaching recovery.
Averhealth's laboratory reduces the need for confirmation testing – for every 1,000 laboratory screens that Averhealth does, just two require confirmation compared to an average of 19 per 100 confirmations needed for on-site screens, such as those provided by instant cups and in-house analyzers. Averhealth's lab-based screening test is at least 97% accurate, though confirmation testing is occasionally needed. Confirmation testing at Averhealth is conducted within the same lab via a LC-MS/MS, a methodology that exceeds GC/MS standards. This method allows for greater compound coverage, including designer and synthetic substances, better precision and sensitivity, and faster panel expansion to adapt to changing substance use trends.
Averhealth's laboratory tests for over 1,500 substances across urine, breath, oral fluid, and hair using an Olympus AU5400 Chemistry Immuno Analyzers, the same instruments used by mid-to-large hospital systems. With laboratory testing, you have the ability to rotate panels and swap out which substances are being tested to ensure clients cannot avoid detection. Averhealth's toxicologists remain up to date on the newest drugs and trends to keep your clients accountable.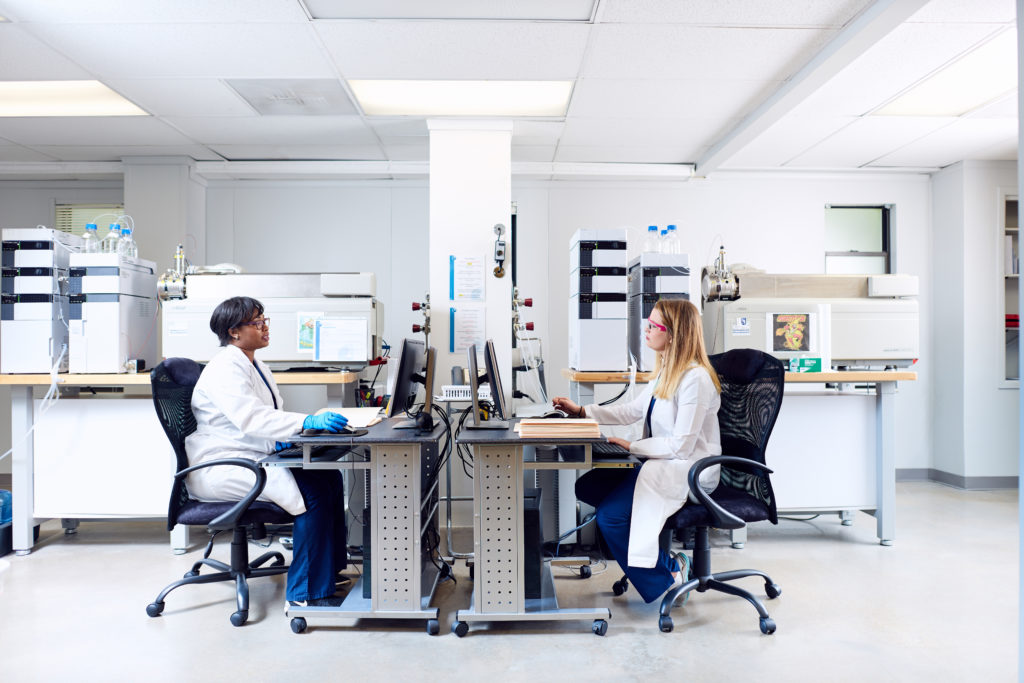 Averhealth knows the importance of reliable drug testing within criminal justice programs. This is the reason their laboratory undergoes continued rigorous accreditation inspections, utilizes superior testing technology, and provides you intelligent data to help your clients reach achieve outcomes. Averhealth has created the smartest, most innovative, and cost-effective solutions for substance use disorder monitoring and treatment.  If you are interested in learning more about partnering with Averhealth as your substance use monitoring provider, please contact sales@averhealth.com.