COVID-19 has changed the way we live and work. There isn't an industry this virus hasn't affected in some way. The drug testing industry is certainly no exception.
Patients that find themselves at the intersection of criminal justice and healthcare who are battling substance use disorders know how critical daily check-ins, random drug testing, and accountability are to successfully overcoming addiction and avoiding new use. The unfortunate consequences of COVID-19 involve more than the physical ramifications of the virus; they extend to financial insecurity, stress due to job loss, and reduced interaction with friends and family which can lead to an increase in loneliness and anxiety. These stressors can act as triggers for those who are already vulnerable and battling a substance use disorder.
With as many as 75,000 Americans at risk of overdose and suicide due to COVID-19, the need for an effective solution to combat this sobering prediction is critical.
Some indicators that someone may be at risk for a relapse, according to AddictionCenter.com include:
Poor eating or sleeping habits

Declining hygiene

Talking to past friends who still use

Constant lying

Bottling up emotion

Skipping or avoiding virtual support meetings
Challenges posed by COVID-19 are especially prevalent to the vulnerable population of those battling a substance use disorder. Triggers to relapse are real and imminent, so the question is how can a drug testing company like Averhealth tackle these challenges and be part of the solution?
Below are five ways Averhealth is part of the solution to continue testing during COVID-19 so clients can avoid relapses, overdoses and deaths while we continue to work toward our mission of reclaiming lives, uniting families, and strengthening communities.
1. Daily engagement. We cannot change the fact that many court houses closed and probation departments reduced hours and had limited capacity in order to comply with social distancing and cleanliness protocols. However, at the core of Averhealth's approach is a holistic solution to addiction, based on research, that affirms the importance of daily engagement and positive reinforcement with an individual struggling with a substance use disorder. Thankfully, although we may be restricted from face-to-face communication, via our intuitive Aversys software, communication with clients can continue uninterrupted. Our software makes it possible to monitor clients on a regular schedule so that they will remain accountable and have the tools they need to successfully overcome addiction. Averhealth data has shown that after 12 months of daily engagement, clients have a 54% reduction in the positive rate of tests.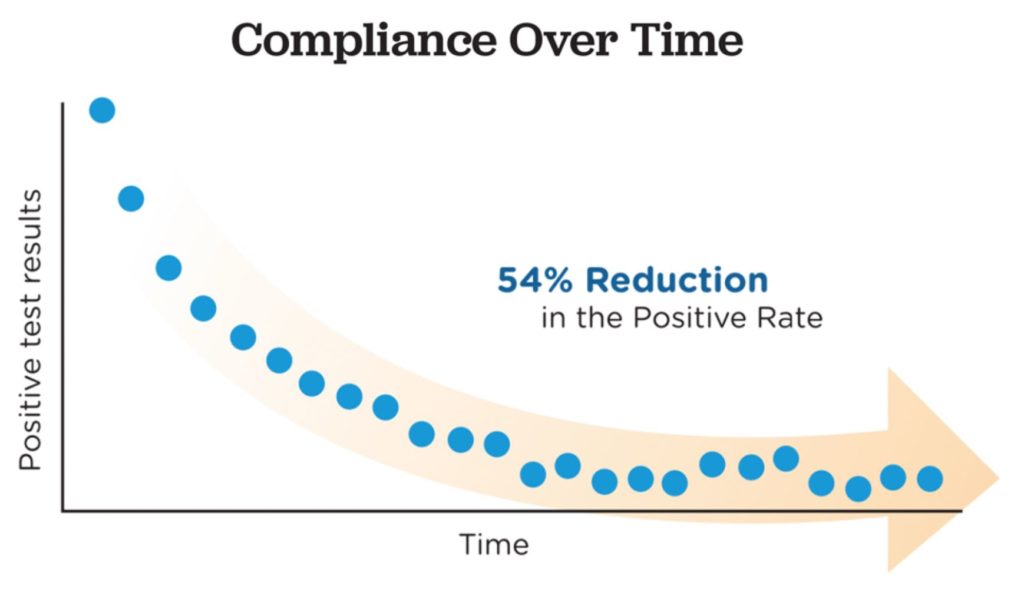 2. Pre-relapse intervention. True solutions to substance use disorders start well before the actual drug test. Since most clients tend to check in around the same time every day, their probation officer or case manager can easily assess when a client may be at higher risk of a relapse and can intervene. A key aspect of this is the ability to recognize when clients are in danger of relapsing before they have relapsed. It is in this stage when intervention is possible. The social and psychological effects of COVID-19 are exacerbated for this vulnerable population; this is why we believe pairing Averhealth's case management software with an awareness of relapse triggers is critical if those battling substance use disorders are to truly reclaim their lives.
3. Positive reinforcement. Research has shown that humans remember negative comments and feelings much longer than positive ones. It's a sad fact, but it should underscore the need for continual positive feedback. Aversys makes it simple for probation officers and case managers to provide their clients with positive reinforcement. Knowing someone is on our side and wants us to succeed can have a huge difference in the choices we make. This is particularly true when it comes to those dealing with a substance use disorder. Positive communication is not only a nice add-on to a substance use disorder program, it is a crucial component of a successful completion of that program.
4. Continued testing during a pandemic. Drug testing and its results are an essential metric for any substance use disorder program. You need to know whether your client is relapsing or not so you can take appropriate action. Of course, COVID-19 has posed challenges to drug testing. Averhealth's Patient Care Centers (PCCs) have prioritized the safety of our staff and clients. We have taken practical steps such as implementing social distancing (no one else is permitted in the PCC except staff members and clients), temperature checks, wearing of personal protective equipment (PPE), thorough sanitation procedures, and limiting the number of clients in the testing facility to 10 or less. Our PCCs are considered essential and have remained open, so although we are limiting our capacity, our Patient Care Technicians (PCTs) are continuing to provide this necessary service. These preventative measures have ensured that testing remains uninterrupted for clients to continue making progress, be held accountable and maintain some sense of normalcy throughout their road to recovery even with the triggers of COVID-19. To read more about Averhealth's COVID-19 action plan, click here.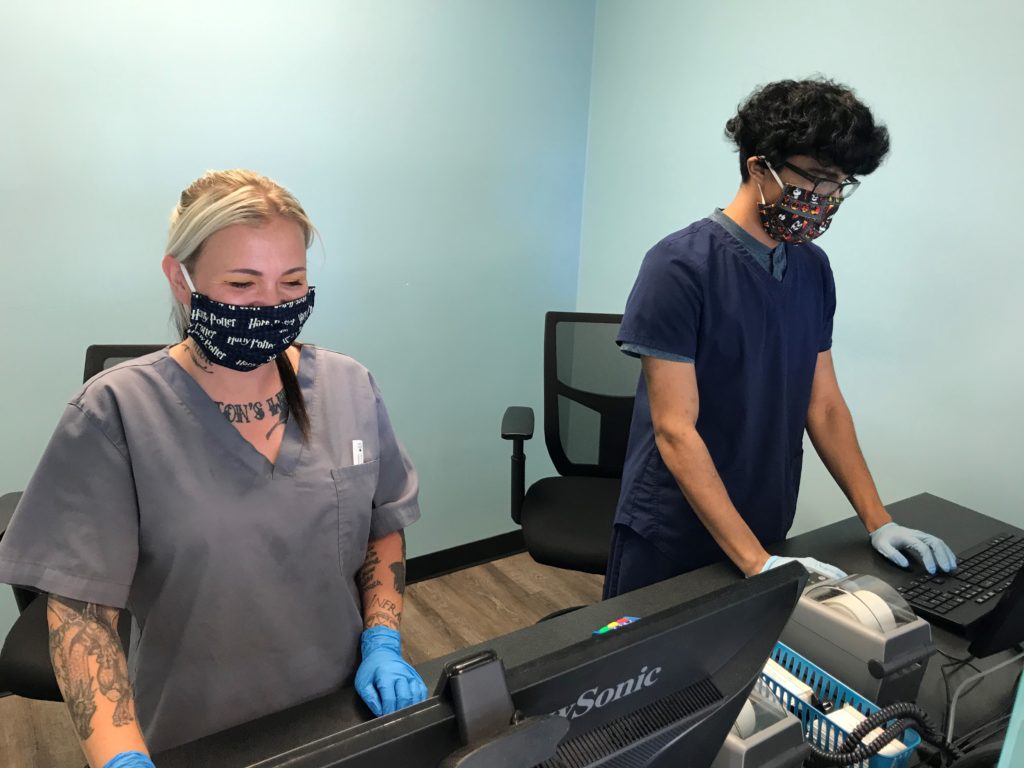 5. A client-focused approach. The drug tests themselves are the hardline measure of a client's successful program, but consistent negative tests are only achieved via an entire system that is designed for success including supervision and treatment. Drug testing is a fairly straightforward procedure (made simpler by Averhealth's quick response time for results), but at its core, drug testing is a measure of whether a program as a whole is working. At Averhealth, we believe our approach is client-focused in order to be successful. That is why we not only provide solutions for streamlined, smarter drug testing, and predictive analytics so probation officers and case managers can pinpoint a potential problem and help their clients achieve success.
These five steps can help you navigate this challenging time. Averhealth has a unique opportunity to highlight how the practical nature of what we do plays a key role in the important work of saving lives during this global pandemic.
If you'd like to learn more about Averhealth and our drug testing solutions, we encourage you to reach out to us or to visit our website.
Veronica Neffinger — Averhealth Contributor