One of the most serious epidemics of our time demands a better solution. So we created one.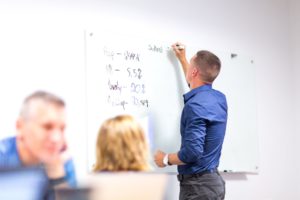 At Averhealth, our mission is to reclaim lives, unite families, and strengthen communities by creating and providing the smartest, most innovative, and cost-effective solutions for substance use disorder monitoring and treatment.
We've been delivering drug testing programs specific to criminal justice programs since 1995. Our focus is and has always been to work as a partner to support programs through superior reliability and exceptional customer service and support. We're proud to say that our very first customer is still our customer today.
Our predictive, patient-centered, individualized testing, monitoring, and care management tools combine the power of technology and the collaboration of a dedicated support team. The result: Better outcomes, and better communities.
Company Milestones
1995
• Company founded as Global Drug Testing Services in California 
• First Partner—Tulare County Drug Court 
2011
• Company acquired by Jason Herzog and Jeff Herr 
2012
• Averhealth opened our Central Lab in St. Louis, MO 
• Averhealth signed our 100th treatment program 
2013
• Averhealth began monitoring on our 1,000th client 
2013
• Launched our proprietary software solution, Aversys® 
2013
• Averhealth supports 10,000 clients
2014
• Averhealth reaches our 25,000th client milestone
2014
• In just 7 months, we doubled our number of clients
• Reached our 50,000th client
2015
• We proudly tested our 100,000th client
2016
• Averhealth became a drug testing partner in 10 states
2017
• Averhealth partners with treatment programs in 15 states 
• Averhealth supports our 250,000th client 
2018
• Averhealth partners with our 1,000th treatment program
• Averhealth supporting treatment outcomes in 20 states 
2018
• Averhealth introduces integrated behavioral health services in select locations
2019
• Averhealth supporting treatment and client outcomes in 27 states

2019
• Award: Inc. 5000 Fastest Growing Companies (#3,233)
2020
• Acquired Treatment Assessment Screening Center Drug Testing Services

2020
• Acquired American Court Services
2021
• Acquired ADAM, Aspenti Health, and JAMS
2021
• Averhealth has 600 employees serving more than 550,000 active clients nationwide
2021
• Award: 2020: Inc. 5000 Fastest Growing Companies (#2,490)
2022
• Mark Johnson joins Averhealth as CEO